We offer a range of services including but not limited to Medical and Technical Writing, Language Editing, Plagiarism Check, Translations Services, Digital Design and Development related to STM Industry, BioStatistics and Data Analysis, Data Visualization and Infographics, Graphic Design, Digitial Design and Web Application Development.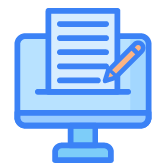 Medical Writing
Our Medical and Technical Writing Service is designed to provide comprehensive support to authors & researchers. Our team of skilled writers and editors possess in-depth knowledge and expertise in the medical and technical domains, ensuring that your manuscripts are accurate, concise, and effective.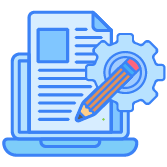 Language Editing Service
Our Professional Language Editing Service is designed to help authors polish their manuscripts to near perfection. Our team of skilled editors are experts in the nuances of the English language and are equipped to assist authors whose first language is not English.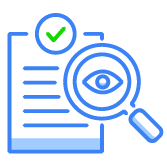 Plagiarism Check
At Sofia Fields Editorial Services, we understand the importance of originality in scientific research. That's why we offer a comprehensive Plagiarism Check and Removal Service to ensure that your manuscript is free from plagiarism.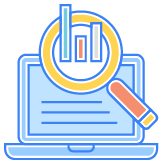 Data Analysis
We understand the importance of accurate and robust data analysis in scientific and medical research. That's why we offer a comprehensive Biostatistics & Data Analysis Service to help the authors and researchers ensure the accuracy and reliability of your data.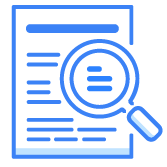 Infographics
At Sofia Fields Editorial Services, we understand the importance of communicating scientific research in a clear and engaging manner. We offer a comprehensive Data Visualization & Infographics Service to help you create visual representations of your research findings.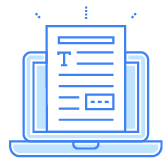 Production Services
At Sofia Fields Editorial Services, we offer a comprehensive Typesetting, Production, and Page Layout Service for scientific and scholarly journals and books. With an established track record in ethical publishing and a growing number of satisfied clients, we are committed to providing high-quality and reliable services to meet your publication needs.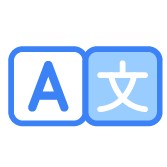 Translation Services
Looking for a professional translation service? Masterly provides fast and accurate translation services for any language. Our professionals are highly experienced in translating documents, websites, and more into Chinese, Spanish, French, Russian, Portuguese, Japanese, German, Turkish, Korean, Indonesian, Urdu, Arabic and more languages. Get your project translated quickly and accurately with our reliable translation services. . That's why we offer a comprehensive Translation Service to help you reach a wider readership and audience.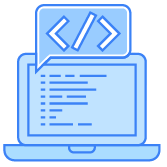 Digital Design & Development
Let us help you build and maintain a strong web presence. Our digital design and development services provide comprehensive solutions for businesses that want to stand out in the digital world. Get started now with our custom-tailored, results-driven approach. for your project. As a leader in the industry, we are continuously innovating to meet our clients' needs and help them grow. That's why we offer a comprehensive Digital Design & Development Service that includes SEO optimization, hosting, and repository development for educational institutes.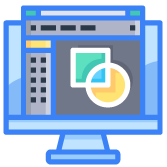 Branding & Social Media Marketing
Get the best out of your brand with our social media marketing services. Our team of experts will help you create a powerful presence on social media and create campaigns that are tailored to resonate with your target audience. From content creation to audience engagement, we have your social media needs covered. Content Creation Do you need help coming up with the right content to post on social media? We can help you find the perfect balance of engaging, informative, and entertaining content for your followers. Our team will work with you to develop a strategy for success that includes.